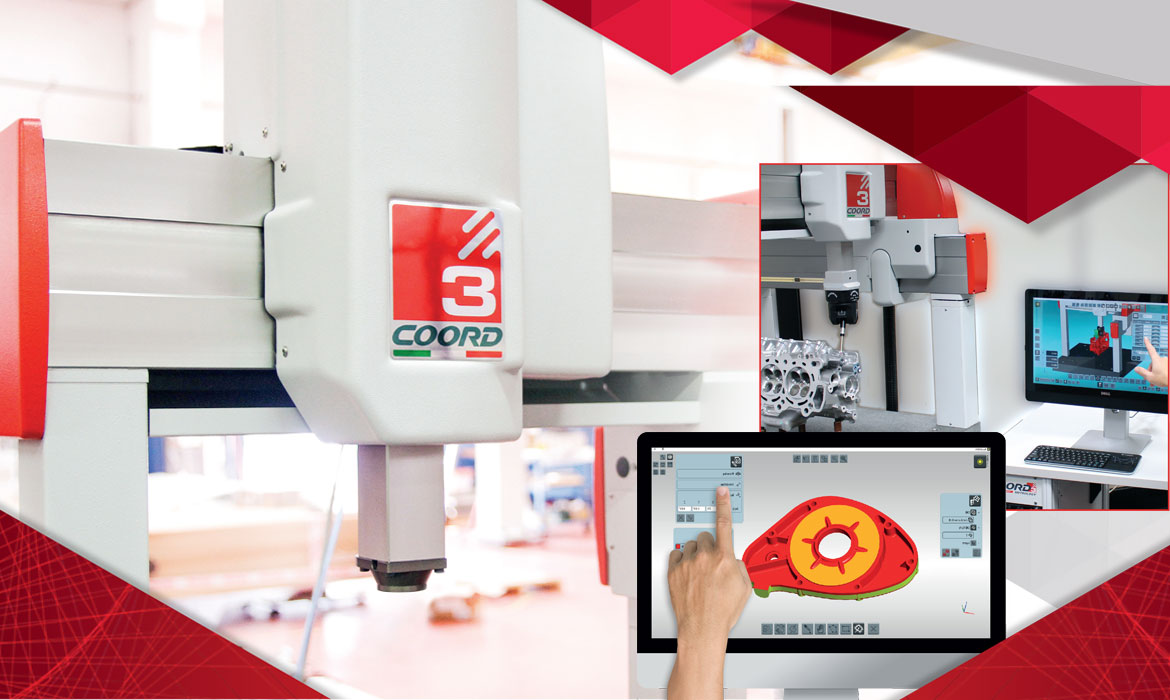 In 2019 Punto Netto entered rightfully in the world of 3D control.
News: After an important amount of investment that led to the purchase of the Coord 3 Universal, Coordinate Measuring Machine (CMM) for three-dimensional inspection, analysis and reconstruction of surfaces, we inaugurated our first metrology laboratory in the industrial area of Bari in order to catch the needs of our customers operating in Puglia and throughout southern Italy.

The CMM Coord 3 Universal, characterized by top performance and equipped with motorized indexable tool heads, point to point probes, continuous and laser, will allow us to certify every aspect concerning the measurements and dimensions of the products to be inspected and controlled.


In this way, using the UCC S3 RENISHAW control and advanced measurement software, we will work both on traditional point-to-point metrological controls and on the most advanced cycles of scanning in contact and with laser technology.

At the industrial area of Bari, where already operate constantly the employees for quality control, non-destructive testing and inspection activities, we have activated a metrological laboratory where, all potential customers can see for themselves the goodness of the new software TOUCH DMIS accompanying the CMM, integrated by the statistical software ITASTAT 6 ANALYSIS and the ITASELECT module for the production of special reports such as CP/CPK.

Our metrology laboratory, supervised by 5 operators experienced in metrological control, coordinated in their turn by an area manager, has been equipped with:

- a hot and cold washing system to clean possible components before measurements;
- a multi-function room equipped with a video-wall where training courses will be held focusing on the use of the CMM software but also on the most advanced techniques in the field of industrial metrology;
- a didactic area with 12 stations dedicated to professional updating both in the field of three-dimensional controls, quality controls and non-destructive testing;
- a darkened cabin for magnetoscopic checks

Our CMM is certified Accredia and can be considered an excellent complement for all those who need to quickly verify their measuring instruments in all those cases where it is not necessary to contact an accredited laboratory for calibrations (LAT).