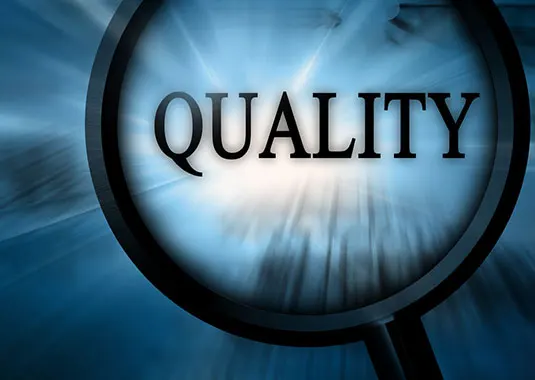 For over than we are a certified company.
Punto Netto is one of the first Companies that had a certification UNI ENI ISO 9001:2008 in 2004. At that time the trade did not ask for partners with this Certification. So it was a free and aware choice that permitted us to bring forward what is considered essential in quality controls today. We set up autonomously the system, drawing up easy but efficient procedures for our Customers. For years now we proudly pass the control Audit without No conformity and we are going ahead with this improvement, receiving gratifying congratulations.

Our next step is the certification ISO BS OHSAS 18001, this achievement make us committed to our work. The safety and health of our Operators is also the one of our colleagues of the plant where we work: we feel, so, a double responsibility so double is our commitment. Our Customers know the importance that Punto Netto reserves to Safety and the compliance with the law, for this reason they support and appreciate our efforts.