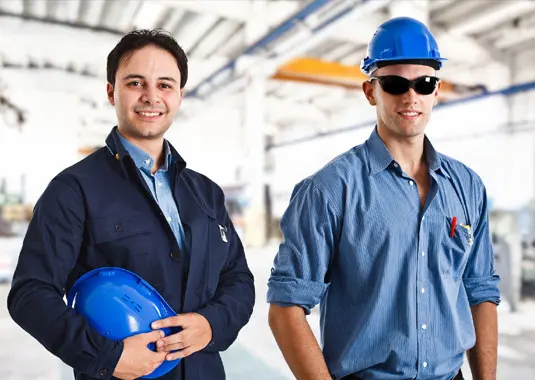 Resident engineering is the most popular service.
Nowadays, being an automotive component supplier of OEM and TIER1 is a very challenging task owing to current law regulations, operating and procedural burdens, not to mention the several social relations taking place everyday.
A client-facing role, in order to be as satisfactory as possible, leads to the involvement of different management areas, which implies a significant surge of workhours and costs.
Not taking into account direct and indirect costs sustained in support of clients, finding the quickest and most adequate solutions to everyday issues gets harder and harder.
By the help of a Resident Engineer, who is well adjusted in the plant life, all the above no longer represents an issue. This precious resource is capable of creating stable relationships with clients, managing each request successfully.
Choosing to be served by a Resident Engineer brings in a wide range of services needed by a client to reach success. This is possible thanks to a deep knowledge of all plant key persons, along with their way to work and their needs.

The Resident Engineering Service is greatly useful covering many plant life aspects. He is the right person to face Quality and Logistics areas, from management of new products to material schedule, from official meetings to process surveys - just to mention the most common tasks carried out by suppliers in order not to waste time nor money.

Our workforce provides only the necessary actions to be done, understanding and taking care of our clients' needs. That's the best way to embody a problem-solving spirit.

A Resident Engineer's main tasks include being the client 's spoksman attending relevant meetings, in order to get the best results.

The Punto Netto Resident Engineers are well-rounded workmen in all fileds of automotive sector, who work closely with all management areas - such as supplying quality, planning material, coordinating activities, launch manager, production, logistic , quality, Gemap - in order to understand and solve any trouble.

By choosing Punto Netto, clients have the opportunity to train a task group on his own components, thanks to periodically paid visits at their headquarters and important strategic meetings.
The expertise, the availability, the honesty make this company stand out as the most reliable Service Provider.

Punto Netto was established in 1997 exactly as a resident engineering service provider in FMA-Avellino plant. Today, after twenty years, this service is still the most appreciated and requested.

Due to the fact we have been knowing this service for 20years, we have developed from year to year thanks to high-skilled Operators, a network of postive relationships, and a raised problem solving ability.

The most important worldwide leaders in automotive sector are choosing the Resident Engineer service, having a key person capable of summarizing, leading and solving any trouble at the same time . Relying on a Resident Engineer means to appear as a more and more trustwhorty supplier, because any plant manager knows how fast and useful it is for them, undoubtedly Moreover, it is important to consider costs – extremely profitable effectiveness: on one hand there is an outplacement cost avoidance and on the other hand there is a work time reduction. Our main goal is to enable clients to focus all their attention on their core business with an affordable price.